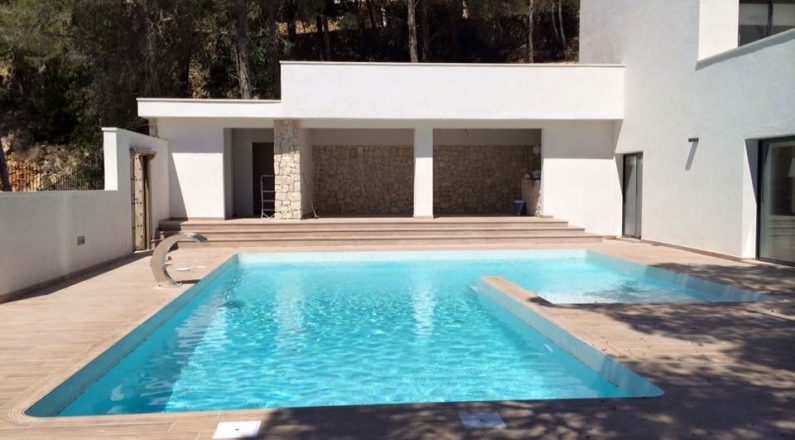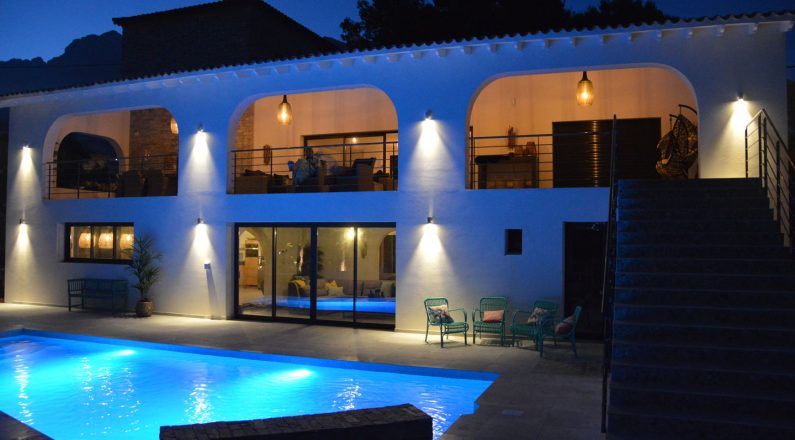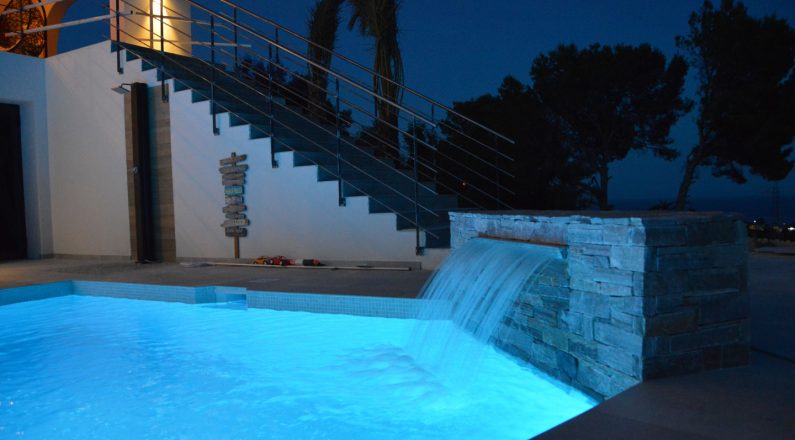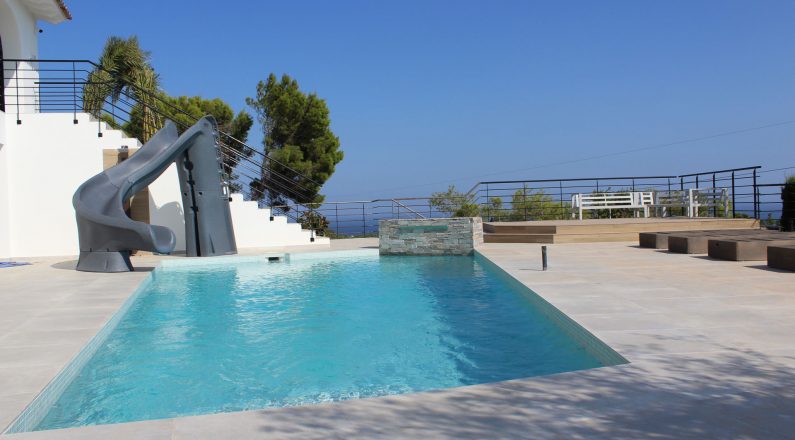 Swimming Pool Renovation
More and more people are opting to renovate their older swimming pool instead of having a new one built. The main reason is that swimming pool renovation is a lot cheaper, because during the construction of a new swimming pool, the man-hours are usually the biggest cost item. Through skilled swimming pool renovation most swimming pools can last for many years.
If your choice is to renovate your swimming pool, you can also choose to make a number of upgrades such as making your swimming pool more energy-efficient, installing beautiful LED lighting or an integrated roll cover, build a walk-in staircase or install a jet stream.
If you choose to have glass mosaic tiles (which are already waterproof), it's very important to have a concrete or cement foundation. The joints, however, are a different story and are made of epoxy or 2-component joints. This material has the best waterproof properties but a small hairline or tiny hole can still cause a leak. That is why it is very important that the surface is also watertight. Daan Groen Renovation knows exactly how to handle this.
Placing glass mosaic tiles is also specialized work.
The most common activities in swimming pool renovation are the installation of new built-in parts, foil, piping, edge tiles and modern technology.
Daan Groen Renovation would be happy to visit you to give you a free estimate for your pool renovation.
Would you like more information about the possibilities and costs of your construction project?