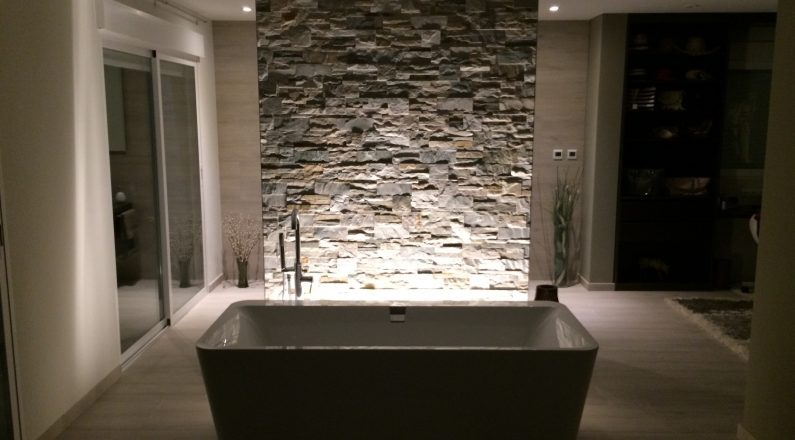 Plumbing & Bathrooms
The partial or complete renovation of your bathroom(s), to provide you with all the comfort and convenience you desire, is also part of our daily work.
The Daan Groen team can guide you throughout this process – from the design of a (possible) new layout of your bathroom(s) to the actual execution of the renovation, and take you to a number of plumbing stores so that you can choose your favorite models/brands. After a conversation about the new layout/ adaptation, the step-by-step plan could consist of:
New stucco
Placing tile work (walls and floor)
Installing new electricity
Putting up walls
Installing new thermostatic faucets
New bathroom furniture
New bath / or a new shower room
If you choose to have your bathroom renovated and reinstallated, the old existing bathroom will first have to be demolished so that the new bathroom can be built.
More and more people are choosing to have a walk-in shower and (separate) bath. When placing a shower or bath it is important that the water pipes and the drains are installed in the right place. We will show you a step-by-step plan explaining the easiest work order for both placement and installation.
Removal of old bathroom
Stucco of the bathroom walls
Installing plumbing pipes
Tiling the wall and floor (underfloor heating)
New ceiling with recessed spotlights and ventilation (extraction system)
Placing and connecting the plumbing  (baths, showers, sinks, bathroom furniture)
Placing radiators
Sealing the plumbing
This step-by-step plan is carefully monitored and coordinated by our team and will be professionally installed with the utmost care.
Contact us for a free estimate for your bathrooms.